Who We Are
Business Class Hosting & Online Marketing Services
Aminco Hosting is a division of LOGIX Data Products Inc. We offer domain registration, web hosting, hosted exchange and webmail solutions. When combined with our professional web design, SEO and email marketing services, you can establish your web presence at prices you can afford!
LOGIX Data Products Inc. is a leading IT consulting firm in Mississauga with over 30 years experience. Our cloud services include storage, secure business-class file sharing, online backup and recovery solutions.
SaveITSafely® quickly and securely stores your data in our Canadian Data Centre, then retrieve it whenever and wherever you need it. Aminco hosting services enable your company to deal effectively with growth. We align your hosted infrastructure with application, continuity, and profitability goals.
Our Values
1
We are reliable, trustworthy and take pride in our work.

We aim to achieve 100% customer satisfaction.
2
We are determined to be current in technological education, and advance our company by being creative, innovative and passionate.

We learn from our experiences, think ahead and strive for excellence.
3
We respect all individuals and value their contributions.

We recognize that teamwork is an esteemed attribute to the profitability and success of our vision.
Why Choose Us
We Build It
We assess your technological infrastructure based on current business needs, as well as scalability options to support forecasted growth.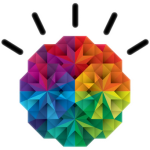 We Manage It
We proactively monitor your network 24/7/365 to prevent minor problems from becoming disruptive ones - keeping your business running efficiently!
We Store It
Whether you want to store your critical business data onsite, offsite, in the cloud or all of the above, our storage solutions are secure and scalable.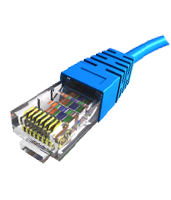 We Connect It
Our business phone and internet services are flexible, reliable and fast - giving you the confidence to run your business critical applications over IP.
We Host It
We offer domain registration, web hosting and hosted exchange solutions to establish your business quickly and easily - at prices you can afford!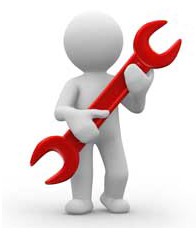 We Support It
We offer managed support and repairs for computers, laptops, tablets, printers, servers, and more. We also provide service parts for a wide range of devices.
Client Testimonials
"I am writing this letter to express my confidence in the knowledgeable and praiseworthy work I have had done by LOGIX. Not only have they responded quickly and efficiently to any of my concerns or needs, but they have done so in a reliable and above all helpful manner.

At times we have required work to be done which was extremely urgent. They have been able to step in, review our system and make constructive alternatives available. They have in simple terms explained what the problems have been, and they have made economical solutions available. This is why I would highly recommend LOGIX to a company who wants responsible, reliable, and long term economical solutions to problems that you want fixed right the first time around."
- Pamela, Office Administrator , Toronto, ON
Read More Testimonials